"SOMETHING ELSE!" Stolen Heartbeats
Conga Drums Percussion performed by Raymond Simmons courtesy of SELECT Records. on Vimeo.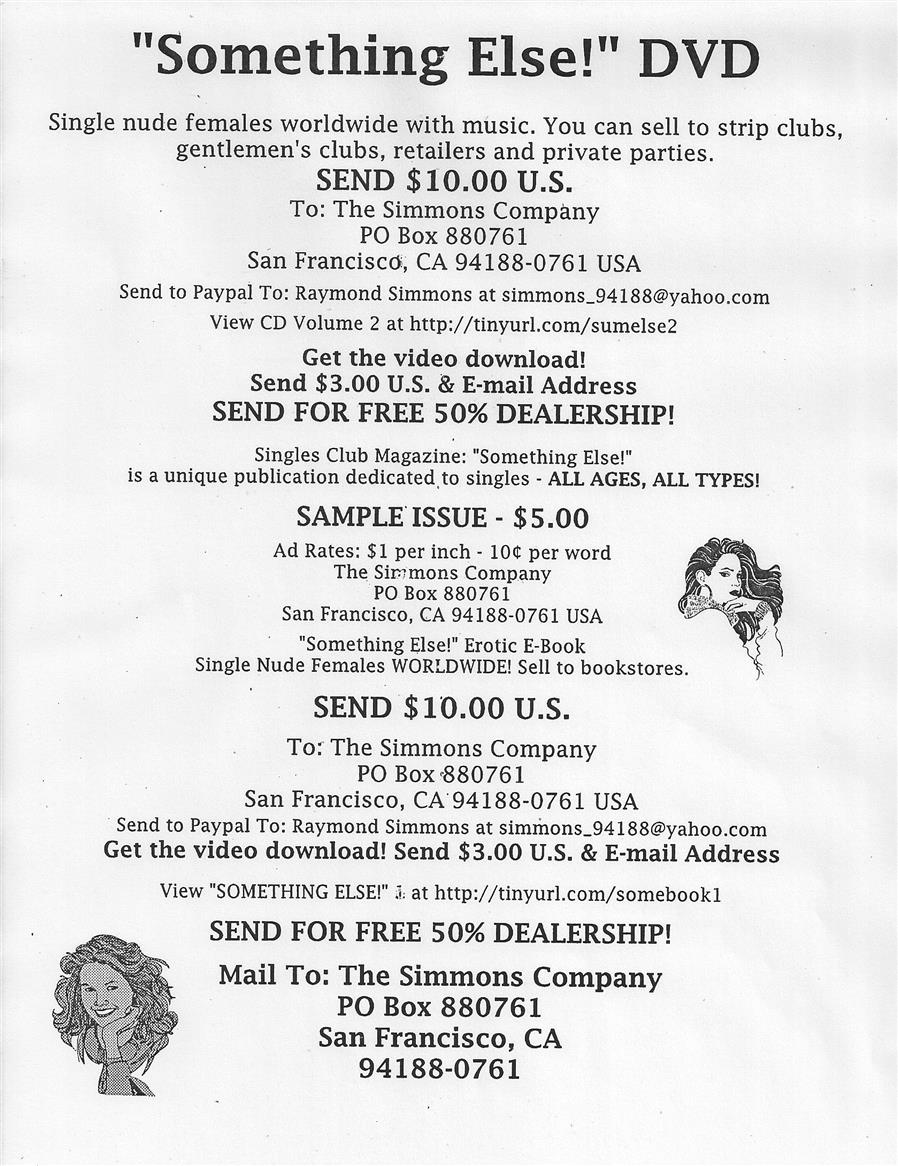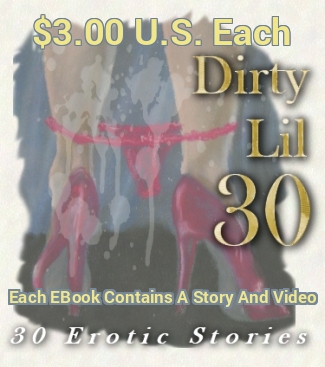 SINGLES CLUB MAGAZINE: "SOMETHING ELSE!"
Singles Worldwide With Photos, Names And Addresses. Send $5.00 U.S. TO:
The Simmons Company
P.O. Box 880761
San Francisco, CA 94188-0761 U.S.A.
For Downloads Send Email Address And $3.00 U.S.
Get Your Promotional Gear Right Here!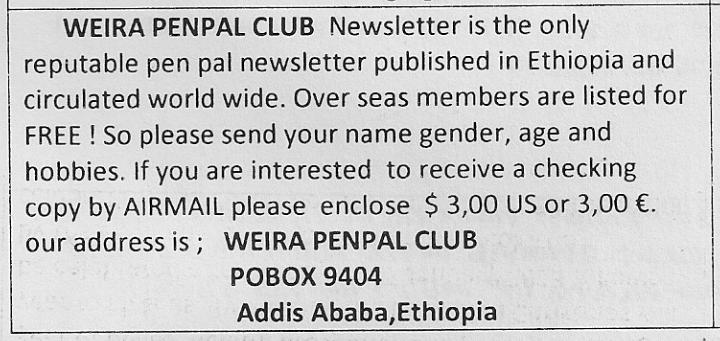 Search Engine Marketing Services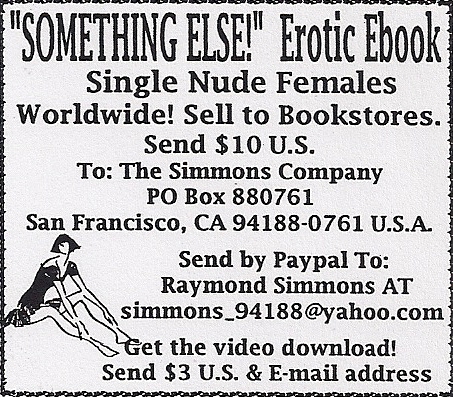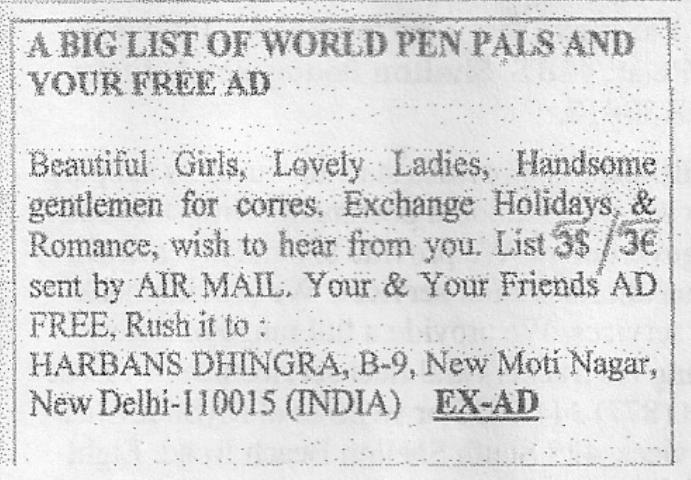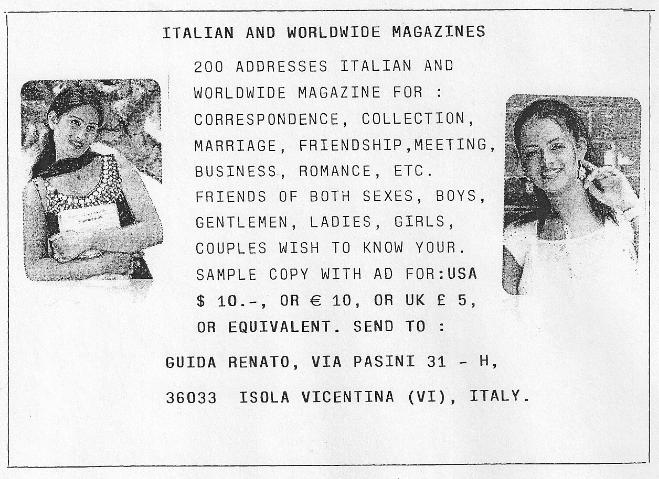 Charroh Is Once, Twice, Three Times A Lady!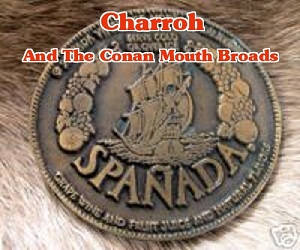 This Is All Better!